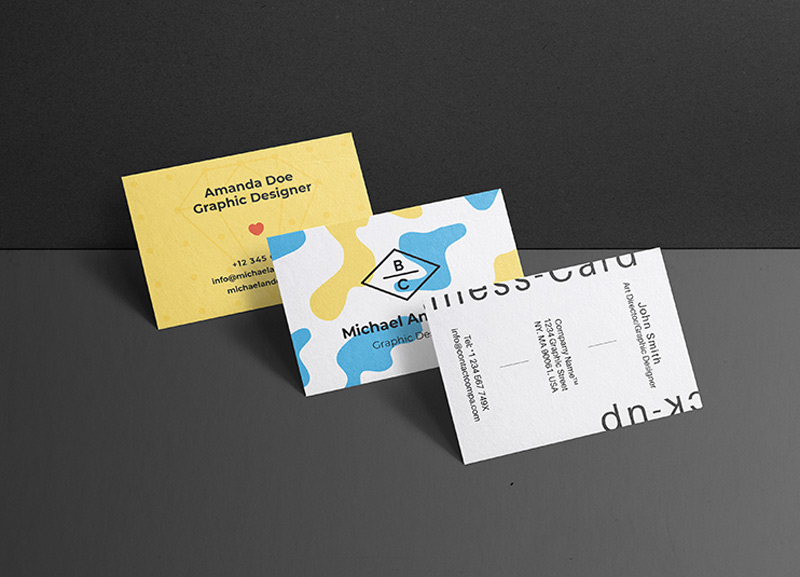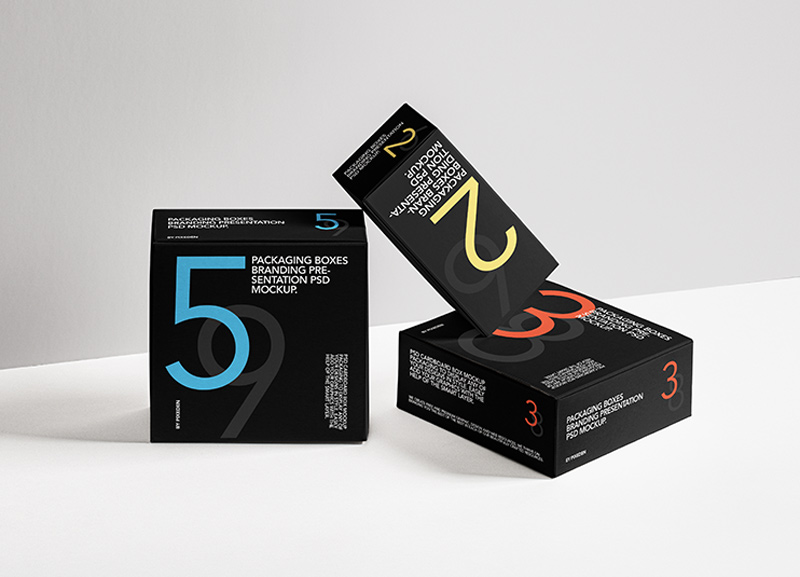 PAPER LABELS
We offer a broad range of facestocks for a wide array of applications, with each paper chosen specifically for its superb performance in a demanding environment from food and beverage to health and personal care to pharmaceuticals, and more.
​
TRUE CUT ADHESIVE
Delivering better initial tack and adhesion (especially at lower temperatures) as well as outstanding high-speed converting, cut above the competition for general-purpose, permanent adhesive performance.
​
PAPER
Our wide range of papers share more than our proprietary portfolio of adhesive and topcoat technologies.
​
THERMAL
Choosing the right technology and material for the task is critical, whether that means durable label stock that can withstand hostile environments or specialized paper designed for the high-speed processing of thermal and direct thermal labels.
AUTOMOTIVE LABELS
Labels for the automotive segment have to cope with a range of challenges – harsh chemical environments, challenging substrates and the stresses imposed by vehicle wear and tear. Our products have been tested against many of the major global OEM label specifications to ensure they meet the requirements for any application and location within a vehicle.
KEY FEATURES​
Multiple facestocks and adhesives
Excellent adhesion to a wide range of substrates, including rough and low surface energy plastics
High temperature and chemical resistance
Durable performance in harsh environments
Compliant with REACH, RoHS, IMDS, and common testing parameters specified by automotive OEMs​
CAPABILITIES
Peel adhesion at specified levels after a variety of exposure conditions
Chemical resistance to a broad range of substances
Durability of printing when subjected to mechanical stresses
Environmental testing for many challenging and unique conditions including fogging, salt spray, accelerated weathering, and more
APPLICATION
Exterior: fuel cap, tire pressure, and tracking, service, warning
Interior: wire harness, seating, security, airbag, service
Underhood: warning, engine block, battery, powertrain, hoses, fluid containers
BEAUTY LABELS
It takes more than looks to succeed in the beauty, home, and personal care markets. The constant introduction of new products, expanded categories, and revamped designs create a need to stand out on the shelf and reinforce the brand. A premium presence might be necessary, or a unique container shape, or graphics that pop out from the clutter.
​
RE-CLOSURE LABELS
Re-closure labels are designed for the easy opening and/or multiple open-close cycling of flexible packaging. They provide an economical method of repeated pack sealing – combined with branding – in one label.
FOOD & DRINK LABELS
Food and Drink is a diverse, competitive, and ever-changing category, in which packaging needs are complex and often require custom design. Regulatory compliance and functionality like freshness protection are just the beginning. Designers also have to factor in shelf appeal and brand protection. Our hardworking food-and-beverage label solutions—which include exclusive decorative ranges, a full reclosure range, and intelligent labels that engage consumers and reduce food waste—help balance all those competing priorities.
​
DISSOVABLE LABELS
Dissolvable label materials are virtually residue-free, disintegrating in seconds when immersed in water. No residue means no bacteria growth​. Applications: Promotional labels, Warning labels, Inventory labels, Container date code labels, Disposable containers
​
RE-CLOSURE LABELS
Reclose labels are designed for the easy opening and/or multiple open-close cycling of flexible packaging. Applications: Home and Personal Care and Food.
​
BLACK BOTTLE LABELS
The Black Collection is a broad portfolio that delivers the exceptional and dependable quality needed for eye-catching packaging designs that stand out on the shelf, especially when using textured black labels. Applications: Wine - Spirits - Craft beer
​
SENSORIAL LABELS
Different label surfaces can be created using soft-touch, textured or patterned papers creating a premium, vintage, or artisanal feel. Hand-picked trees used to create wooden labels recall the roots of nature with a delicate scent. Applications: Wine - Spirits - Craft beer​
MEDICAL LABELS
Labels that meet requirements combined with expertise for meeting your specific challenges. From our products to our technical consulting, we know pharmaceuticals.
​
BLOOD BAG LABELS
Robust product performance and extensive adhesive safety testing are key for specialty healthcare applications like blood bags and IV bag labeling.​ Applications: Pli-A-Print, Teslin, TransCode®, Smudgeproof, Kimdura®
BRAND PROTECTION LABELS
Pharmaceutical packagers and manufacturers must ensure that their products are secure and can be authenticated in all phases of the value chain, being able to check for tampering.​ Applications: Medical Devices, Pharmaceuticals, Tax Stamps, Consumer Electronics, Food and Beverage
​
COLD CHAIN & CRYOGENIC LABELS
Our labels for cold chain and cryogenic applications help ensure clear identification and protection of biological drugs, bio-banking products, and blood components from the moment they're collected to the moment they're administered to the patient. Applications: Pharmaceutical ‣ Vaccines ‣ Drugs ‣ Injectables Bio-Banking ‣ Blood products ‣ Serum ‣ Reproductive tissue storage ‣ Stem cells ‣ Cell and tissue freezing ‣ Tissue culture ‣ DNA and RNA ‣ Cord blood and stem cell.
​
SYRINGE LABELS
Our labels for syringes and other tight mandrel pharmaceutical applications offer superior adhesion to a smaller diameter substrate. They're also compliance-ready and designed to be durable enough to hold up under real-life healthcare applications.​ Applications: injectables market, prefilled syringes, autoinjectors, vials, and ampoules.
ENVIRONMENTAL LABELS
Responsible Sourcing: a specific amount of the content is verified to come from sustainably sourced materials; Reduction of Materials: offers comparable or superior performance using fewer materials; or Recycle: a specific amount of the content is recyclable, made of recycled content, or enables recycling.
​
SUSTAINABLE SOLUTIONS
Stay ahead of regulations and improve the environment, especially when it comes to single-use packaging. The materials in our ClearIntent™ Portfolio make it easy to improve the environmental impact of packaging without sacrificing performance.
VARIABLE LABELS
Variable Printing uses Thermal and Direct Thermal Paper that is printed with resin wax and wax ribbons. This printing style is used to create barcodes and other printing services.
​
THERMAL/DIRECT THERMAL
Thermal-transfer printing is a digital printing method in which material is applied to paper (or some other material) by melting a coating of ribbon so that it stays glued to the material on which the paint is applied. Direct thermal printing, no ribbon is present in the process.
​
RESIN/WAX RIBBONS
Heat is applied to the ribbon using a thermal printhead that melts the ink transferring it to the paper where it is permanent after it cools.
At KJ Label, we offer various styles of flexo-graphic labels, variable printing, in-house plate making and the option of finishing in rolls or sheets.
Whether you are in the medical, food and beverage, service, beauty, or automotive industry, we offer a variety of labels in different shapes, sizes, materials, and solutions to meet the needs of your business.
Get your no-minimum, high-quality brand, or custom design on a t-shirt, sweatshirt, hat, bag, and more with our Direct to Garment (DTG) or state-of-the-art Screen Printing machine! Work with our professional Graphic Designer to bring your vision to life, or submit your artwork and we'll make it happen!
CUSTOM APPAREL
We understand there is always an occasion worthy of custom swag. Choose from 1000s of styles, brands and colors for custom apparel for men, women, children and yes, even your fur children!
Let our highly creative graphic design team help you bring your brand, event or idea to life. KJ Label offers a FREE 15-minute design consultation and guarantees you'll leave with custom apparel you'll absolutely love!
​
With no design or print set-up fees and no minimums on our DTG printer, KJ Label makes it easy for you to celebrate special occasions with customized gifts for your family and friends!
PRODUCTS YOU'LL LOVE
T-Shirts
Sweatshirts and Sweatpants
Tank Tops and Muscle Shirts
Polos
Face Masks
Jackets and Zip-Ups
Bags and Accessories
Youth Clothing
Pet Accessories
and MORE!
BRANDS WE TRUST
Bella Canvas
Cotton Heritage
District
Gildan
Hanes
Jerzees
Next Level
and MORE!
SCREEN PRINTING
Looking for a high-quality print that lasts through the typical wear and tear of clothing? At KJ Label, we offer affordable and high-quality Screen Printing services that will make your brand, event or idea stand out. With our small-to-large order capability, we can offer custom T-shirt screen printing services for your next company event, birthday party, summer camp, church missionary retreats, family reunions, and bridal party.
DIRECT TO GARMENT (DTG) PRINTING
Looking for a quick-turnaround for your personalized apparel? KJ Label's DTG printing team has your back with high-quality customized t-shirts, sweatshirts, masks and more. We understand time is of the essence, so we pride ourselves on offering the fastest turnaround time in the Stroudsburg and East Stroudsburg areas for custom apparel.
DESIGN SERVICES
The design team at KJ Label specializes in print design, logo design and website design/development. Whether you need a little help making an idea come to life, or are looking for professional guidance on taking your business and brand to the next level, we got you covered.
PRODUCTION PRINT
We offer high-quality 4-color (CMYK) offset production printing at affordable rates. Some of the most common items we print are:
Brochures
Business Cards
Catalogs
Envelopes
Flyers
Hang Tags
Invitations
Letterhead
Labels
Menus
Postcards
Posters
Presentation Folders
Table Tents
and MORE!
LARGE FORMAT
We understand the importance of making a statement with your brand, which is why we pride ourselves on providing a wide range of print and design services.
Our large-format printing capabilities include acrylic signs, flags, table throws, decals, car magnets, vinyl banners, yard signs, custom signage and more!
PROMOTIONAL PRODUCTS
To take your brand awareness to the next level by offering promotional products to current and future clients! Whether you are looking for t-shirts, koozies, lunch boxes, pens, keychains, flash drives or more, we got your back!
Email us at sales@kjlabel.com for more information!
Your printing and design needs and expectations are about to be exceeded. At KJ Label, we pride ourselves on our full suite of production printing and graphic design capabilities ranging from business cards, calendars, brochures, flyers, posters, door hangers, and more. If you need it created, we'll make it happen.